Understanding the Equipment Lease Broker Program
The Note Brokering Equipment Lease Program is a perplexing labyrinth of options designed to help businesses navigate the murky waters of equipment financing. Bursting with potential, this program offers access to a vast array of leasing companies through the services of an intermediary known as a lease broker. These elusive brokers specialize in finding the best possible leasing options for each unique business need, providing access to financing that would have otherwise been out of reach.
In today's fast-paced world, traditional purchasing methods are becoming increasingly obsolete in favor of more innovative solutions. Equipment leasing has quickly become one such solution, offering businesses numerous benefits not found in old-school purchasing methods. With leasing, capital conservation and avoidance of steep upfront costs are just two perks among many others. Throw lower monthly payments into the mix and it's clear why cash-strapped businesses are clamoring for necessary equipment upgrades.
But amidst all this excitement and flurry lies an undercurrent: ethical standards must be upheld! The Note Brokering Equipment Lease serves as an unwavering beacon within this industry dedicated solely to promoting professionalism and ethical behavior among its members. To ensure your business is working with only reputable brokers who abide by high standards, seek out membership with professional organizations like Note Brokering. These associations provide essential training resources while also ensuring brokering adherence to strict ethical guidelines when dealing with clients – truly a win-win situation!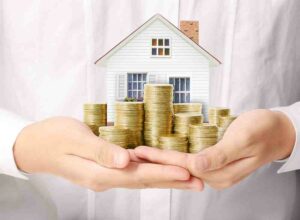 How Equipment Leasing and Financing Can Benefit Your Business
Do you ever feel like your business is stuck in a financial rut? Are you tired of forking over large sums of cash upfront just to purchase necessary equipment? Fear not, because equipment leasing and financing can be the game-changer you've been searching for! By partnering with an equipment lease broker, businesses both big and small can unlock a world of benefits.
For starters, this method allows companies to conserve capital by circumventing those pesky initial costs. Instead, brokers assist in securing funding that will cover all required equipment expenses. But wait – it gets even better! With reputable lease brokers on your side, clients can rest easy knowing they're receiving fair deals from lenders who specialize in exactly what they need.
These savvy brokers boast access to expansive networks of lenders and have the skills needed to negotiate optimal terms on behalf of their clients. The Note Brokering Association of Equipment Leasing is a trusted resource available for finding top-tier lease brokers.
By working with an independent broker rather than directly through a lender or manufacturer, businesses may also experience more personalized customer service throughout the entire leasing process. Don't let financial woes hold you back any longer – consider exploring equipment leasing and financing options today!
Finding the Best Equipment Lease Broker for Your Financing Needs
In your quest for the ultimate equipment lease broker to aid you in fulfilling all of your commercial equipment financing needs, there are a few perplexing considerations that must be taken into account. Primarily, it is vital that you collaborate with a broker who is an esteemed member of the Note Brokering Association of Equipment Lease, as this guarantees their adherence to ethical standards and access to industry resources.
Equally important when selecting an equipment lease broker is their level of customer service. You require someone who will invest ample time comprehending your business and its distinctive requirements, demonstrating responsiveness and communicativeness throughout the leasing process. Pursue brokers with a focus on establishing long-standing relationships with their clients.
Finally, contemplate the advantages obtainable by working in unison with independent equipment leasing companies over larger financial institutions. Independent lessors often provide more adjustable terms and personalized services which can assist you in expanding your business beyond what traditional lenders are capable of accommodating. With over 40 years dedicated towards providing expert equipment financing and leasing solutions at Let Us Help – allow us to help discover the perfect agreement suited for meeting all your necessities while promoting success among clients!
Working with Independent Equipment Leasing Companies
The intricacies of equipment leasing and financing can be overwhelming, but fear not! Note Brokering Equipment Leasing are here to save the day. Acting as intermediaries between clients and lenders, these companies offer a valuable service by helping businesses secure funding for much-needed equipment purchases. And with an equipment lease broker on your side, you'll gain access to a plethora of lending options from various sources.
But that's not all – Note Brokering equipment lease brokers have spent years honing their craft in navigating the complex world of leasing transactions. They possess unparalleled expertise in negotiating leases and securing funds for their clients. These experts understand the nuances of different types of leases like nobody else can, ensuring that clients always get the best deal possible.
Moreover, personalized customer service is one thing that sets independent equipment leasing companies apart from other financial institutions. Brokers work intimately with clients at every stage of the transaction process, assuaging any concerns or queries they may have along the way. This level of attention fosters trust between client and broker and leads to mutually beneficial partnerships that last for years.
And if you're worried about fees? Fear not: most brokers earn commission only upon successful deals rather than upfront costs- meaning they are highly motivated to ensure each transaction goes off without a hitch!
So when it comes time for your next big purchase, consider partnering with Note Brokering equipment lease broker – it might just be the best decision you ever make!
Equipment Financing and Leasing Solutions for Small Businesses
The elusive hunt for funding plagues small businesses, particularly when it comes to obtaining the necessary capital for equipment purchases. The labyrinthine path to traditional bank loans may be daunting and ultimately fruitless, leaving small business owners without the flexible terms they require. However, fret not! Equipment finance and leasing programs are a veritable cornucopia of financing solutions that can help make those much-needed equipment purchases possible without breaking the budget.
Seeking out an equipment leasing company or broker program is often a wise course of action for small businesses seeking fiscal salvation. These companies offer bespoke service tailored precisely to match borrowers with lenders who will cater to their specific needs. Furthermore, many independent brokers hold membership in national associations like the Note Brokering Equipment Leasing Program, providing additional support and resources.
Trust is integral in any successful financing venture; this notion holds particular weight when it comes to smaller enterprises searching for lending and lease options. By partnering with reputable brokers or lenders who prioritize customer satisfaction above all else, small business owners can rest easy knowing they'll receive equitable treatment throughout each step of the process. Whether buying new equipment outright or opting for a lease agreement instead, finding trustworthy partners remains paramount in securing favorable financing terms that align with your unique financial requirements.
Importance of Customer Service in Equipment Leasing Deals
Equipment leasing and financing require prioritizing customer service for success. A comprehensive approach tailored to each customer's needs is vital in building lasting relationships. Finding the best leasing options that fit the budget and business goals is just the beginning.
Equipment leasing companies offer more flexible terms than traditional banks or lenders, recognizing that businesses need specialized equipment for limited time frames. Partnering with an experienced broker who knows U.S regulations inside out can streamline approval processes.
Customer satisfaction extends beyond financing approval; communication throughout every step of the process is crucial. Brokers must keep customers informed about lease agreement changes or updates while providing excellent support even after receiving new equipment. Prioritizing customers' needs builds trust, resulting in mutually beneficial partnerships that last beyond one transaction alone.
Years of Experience in Equipment Financing and Leasing
Small businesses often find themselves grappling with the challenge of financing equipment purchases, hindered by their limited resources and lack of collateral. However, hope isn't lost as equipment leasing and financing steps in to save the day! With years of experience in commercial equipment financing, a funding source can provide your business with the necessary capital lease to meet its needs.
But wait! There's more! Why go at it alone when you can work with an experienced equipment lease broker? Organizations like Note Brokering have got your back. These brokers are well-versed in various types of leases including operating leases and capital leases that can be tailored to suit your company's unique requirements.
Ahem…but there's yet another crucial aspect that requires attention: customer service. An experienced funding source doesn't just offer competitive rates but also prioritizes building long-term relationships with clients through exceptional customer service throughout the process. Their expertise in equipment financing and leasing enables them to guide you from start to finish while ensuring all aspects are efficiently taken care of – now that's what we call service excellence!
Retaining Clients through Mutually Beneficial Partnerships
The success of any business is hinged on the ability to retain clients. Independent equipment leasing companies have a clear understanding of this and make concerted efforts to establish mutually beneficial partnerships with their lessees. Their financing options are tailored to meet the unique needs of each client, and they maintain close contact throughout the credit decision process, leaving no stone unturned.
One fascinating benefit of working with an independent equipment leasing company is access to a wide range of financial services that can cater for heavy machinery as well as office equipment – which is simply mind-blowing! This helps businesses keep up cash flow while acquiring essential assets. Amazingly, many independent firms offer specialized business services such as lease structuring and tax planning advice.
In retaining clients, communication plays an integral role in building long-term relationships based on trust and transparency – nothing short of bewilderment here! Independent equipment leasing companies prioritize open lines of communication between themselves and their lessees throughout the duration of their agreement. It ensures that both parties are kept abreast with any changes or updates concerning payments or other vital details related to the lease.
Undoubtedly, by adopting these practices in building strong relationships based on trust and transparency, independent equipment leasing companies would undoubtedly retain clients long-term while also providing them with valuable financial solutions for their businesses – just astounding!
Let Us Help: A Comprehensive Guide to Equipment Leasing and Financing
When it comes to equipment leasing and financing, the process can be perplexing. Finding a trustworthy partner who can help you navigate through this complex terrain is paramount in propelling your business forward. That's where working with a reputable broker or independent leasing company bursts onto the scene – they can provide swift and efficient funding while preserving your balance sheet.
At Note Brokering, we understand that each business has unique needs when it comes to equipment financing. We strive to unravel the complexities by taking time to acquaint ourselves with our clients' goals before presenting any specific lending solutions. Be it securing $100k for new machinery or speeding up lease approvals, our team thrives on guiding you through every step of the way.
One of the keys to successful partnerships in equipment leasing is clear communication from start to finish. At Note Brokering, we take pride in being transparent with our clients about fees, rates and other vital details throughout every stage of the process. So if you're looking for smart financing options that will drive your business growth into overdrive, don't hesitate – reach out today and speak with one of our team members!
The world of equipment leasing and financing is a labyrinthine realm, with an array of options available to businesses that can leave them feeling perplexed. But fear not, for we are here to guide you through this dense thicket. With over four decades of experience nestled under our belt like a cozy blanket, we ensure that our clients receive bespoke solutions that cater to their unique requirements.
By working hand-in-hand with our clients, we forge alliances that are mutually beneficial and facilitate the realization of their objectives. We provide continuous assistance throughout the entire leasing process, from sourcing top-of-the-line equipment at unbeatable prices to negotiating favorable lease terms. Furthermore, we guarantee access to all resources needed during the lifespan of the lease agreement.
Our ultimate aim is simple: To help your business thrive! Our unparalleled customer service ensures that every step on your journey towards success is accompanied by us – bursting forth with support at every turn!